NEWS 
The latest events are shown at the top of the page.
#PUNCH Book Trailer
The process has begun – I wrote a sort-of screenplay and last Friday, Ross, the man with the camera, came up from Glasgow to spend a day filming. It rained. Actually, no, it bucketed down for much of the morning!  Thankfully, the afternoon was much better, so we managed to get what we needed (we think!). 
For me, the highlight was being allowed to handle Inverness Museum's collection of Victorian Punch and Judy puppets and film them. For this fan girl, it doesn't get any better than this!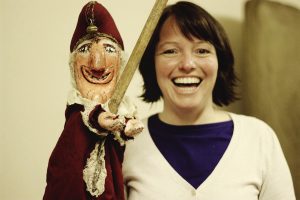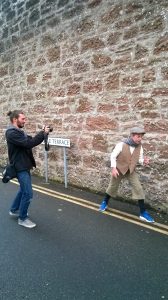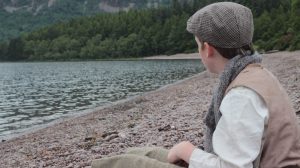 Aviemore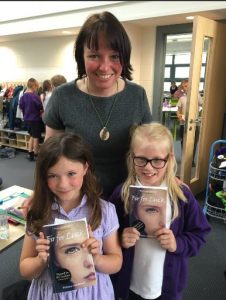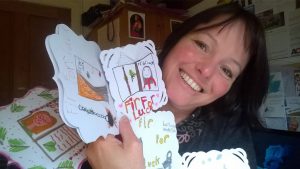 Aviemore Primary School is SUCH a good place to visit! Scenic drive, enthusiastic and all-round-lovely kids and a committed and friendly bookseller who kept me company while I was there. Thank you very much, Kelly from Waterstones Aviemore! Both for all you work to organise the day, and for delivering the loveliest thank you cards afterwards.
XpoNorth
XpoNorth 2017 has been a fantastic experience! I attended a really interesting session offered by the BBC Writers' Room, gave my first proper screen interview and participated in a lovely Publishing Scotland panel on writing and publishing in the Highlands and Islands.
Great fun, lots of local and wider connections made, and now? Now I have to wait a whole year for the next one!
You can watch my interview at https://www.youtube.com/watch?v=bL9HB0iDnSc
THE BIG REVEAL: 9th May 2017
Cranachan, my publishers for Fir for Luck, have gone public: they are going to publish my second novel, a Victorian Boy-on the-run story called Punch, set against the backdrop of the Punch and Judy heyday, with travelling entertainers and dancing bears – and a wee Royal cameo, too! I am over the moon!
The announcement comes on the anniversary of the first Punch show recorded in the UK: The famous diarist Samuel Pepys (yes, he wrote pretty much all we know about the Great Fire of London!) made reference to 'an Italian puppet play' on 9th May 1662. A mere 355 years later today, it has been announced: Punch will be published in October 2017. All I have to do now is to finish this round of edits. Click on the link to my blog if you'd like to follow my journey to publication with this one: write4bairns .
What a week! (End April 2017)
This week has been mad – but great! First of all, there was a fun morning at the lovely Muirtown Primary School in Inverness, with a focus on music and culture during the Highland Clearances.
The day after, I got to travel all the way up to Bettyhill for a museum workshop at the epic Strathnaver Museum. It was a great day, filled with drama, music and Fir-for-Luck fun, as well as a fab museum-led activity on tea and toast, now and then. I want to go back!!!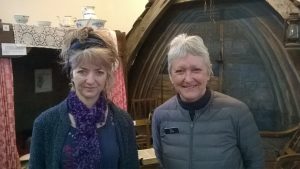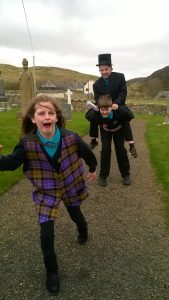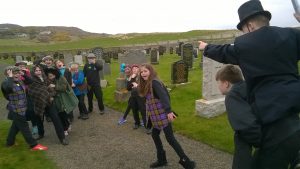 Website Update
Did you know my publishers, Cranachan, have updated their website? Lots of exciting developments. Take a look here if you like!A Book Festival Booking for September
The big news is that I'll be appearing at Islay Book Festival in September. I am so excited! Read their announcement HERE.  
Book Festival
I have been booked to appear at another  book festival later in the year – so exciting! Unfortunately, I can't share details yet – understandably, they want to reveal their own programme. Buzzing.
I'm also in discussions with several other schools and museums, so I'll keep you posted.
Tomnacross #2
The baking was a real success, and very enjoyable. The best bit was that the pupils genuinely seemed to like the beremeal bannocks, so I'll definitely be doing this again. While they were in the oven (the bannocks, not the children!), we had a question and answer session about the publication process. The last question I took was from a lovely girl who asked: 'When are you coming back to see us?'
Mission accomplished!
 
Tomnacross #1
So, my first visit to Tomnacross is over. Some Fir for Luck readings, lots of drama and a creative writing game involving the giant dice! Next week: baking, Highland Clearances style. Can't wait! I'm sure there will be lots of messy pics to share!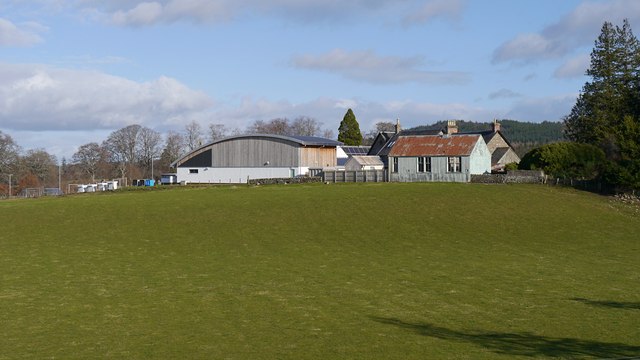 World Book Day
I visited Farr Primary School near Inverness for some Fir for Luck fun! Early, first and second level classes and a whole creative mix of inventive ideas and dramatic energy!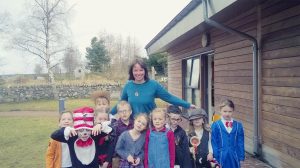 Dornoch
I went to Dornoch Academy to work on creative writing and editing skills with S4, S5 and S6 classes – ahead of folio deadlines later in spring. It was great to meet everyone, and I especially loved the beautiful drive along the coast! Gorgeous part of the world! Here is what the Higher pupils had to say in their anonymous feedback. I was pretty happy with that!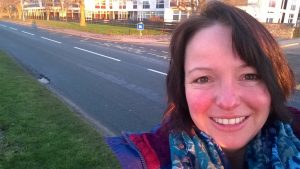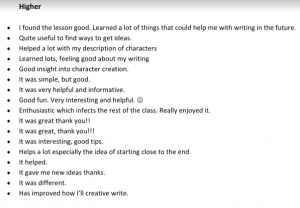 I was  also featured on a couple of book blogs in March: https://thrillerswithattitude.wordpress.com/ and https://esthernewtonblog.wordpress.com/2017/03/03/guest-writer-spot-61/ . Take a look!
#Bookface Flash-Competition Winners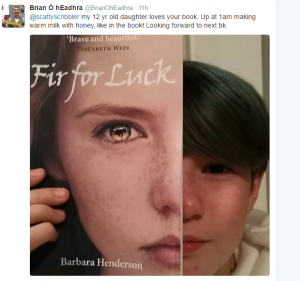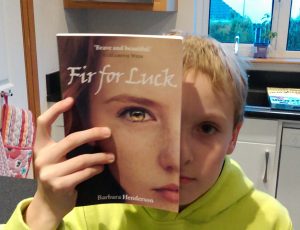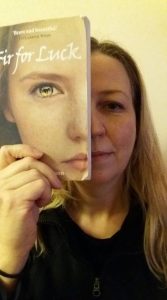 Happy reading, and thanks to all the others who took part! The collage will appear as soon as I have turned it into something beautiful! 🙂
Luncarty
I  visited Perthshire to spend a day with pupils at Luncarty Primary school earlier in the year. It was fantastic to see the Fir for Luck reach extend  beyond Highland! And what wonderful classes – a really enjoyable day. One of my highlights was to have young Drew play a chanter solo for me – a very talented lad!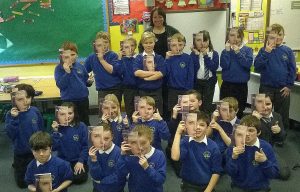 In November 2016, I appeared at NessBookFest in a packed children's section at Inverness Library.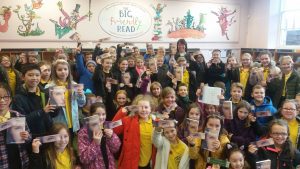 Also in November 2016, I flew to Winchester to take part in the annual SCBWI Conference (Society of Children's Book Writers and Illustrators). I was able to take part in their Mass Book Launch, and Fir for Luck featured on the awesome celebration cake!
Finally, I got to travel to Skye for my very first Author #BookWeekScotland. Thank you, Skye Reading Room! I was privileged to meet wonderful writers at my writing-for-children workshop, had a lovely Reading Room event for my book and spent a day at Portree Primary School meeting classes who had done Highland Clearances projects.