Check out the BOOK TRAILER HERE !
Fir for Luck is my historical children's novel about a feisty girl called Janet. She's only twelve, but she finds herself in quite a scary position – she is the only one standing between her village and the officer with the eviction writ.
If she doesn't do anything, her village will be cleared.
 She, her friends and her family will be homeless and they'll have to leave behind all they have ever known. Their whole way of life will be lost.
But what CAN she do?
She chooses to fight.
The story of Janet's village, Ceannabeinne on the North coast of Sutherland, is based on events which really took place there. I invented the characters of course, but the history meant I didn't have to invent much of the plot. It all happened: the officer overwhelmed by the women, the riots, the soldiers, the last minute twist. It was a gift to a writer in search of a story, and I loved writing it!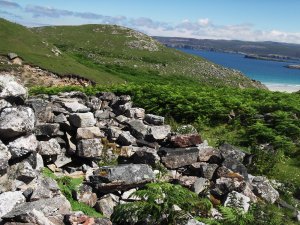 By the way, the title comes from a strange habit people had in those days – they sometimes wound a sprig of fir tree (quite rare in those parts) into their hearth chains. They thought it might bring them luck. My book begins with Janet's family doing just that.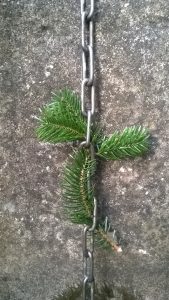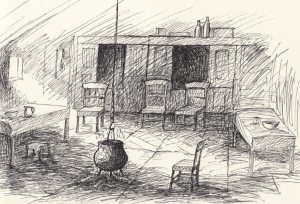 Fir for Luck was launched on 21st September 2016. It feels surreal to say it, but it actually reached No 1 in Amazon's chart for young people's historical fiction set in Europe! Here is the pic to prove it!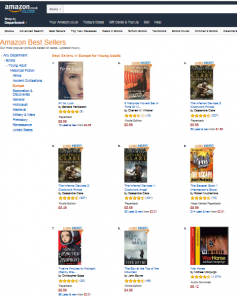 As I mentioned above, there is a book trailer for Fir for Luck . We did some filming on location in Ceannabeinne, as well as in the Strathnaver Museum in Bettyhill.