Thanks for dropping by!

Hello! I'm Barbara and I write books (buy HERE) for young people and visit schools for workshops and author events. It's such a shame that I can't get out to meet readers in person at the moment, although I hope that will soon be the case again. I hope you are all keeping well.  I am the author of six books for 8-12 year olds:

Click here for the latest book trailer for The Chessmen Thief.
You can click through to the individual books, look at my news section, follow my blog or browse to find out about the things which inspire my writing, check information about visits and upcoming events and so on. I'm always in the process of adding information and updating various sections, so keep checking back for the latest!
By the way, I love connecting with readers and with other writers, so please leave comments on my blog and follow me on Facebook, Instagram or Twitter by clicking on the icons – I'd love to hear from you!
Go on – take a look around!
The Latest:

You may have seen me pop up on the BBC where I was speaking about my latest book, Scottish by Inclination. Order by clicking here if you would like to find out more about my own life.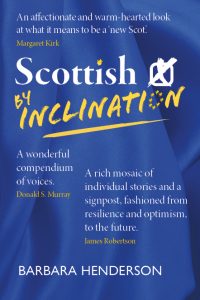 This is the cover for my most recent children's book, a Viking story called The Chessmen Thief ! It's SUCH a beauty!
I am also really happy to let you know that my adult non-fiction book Scottish by Inclination is published on 23rd June.